Find a Rewarding Career at Brent Jansen Plumbing & Heating Ltd.
Brent Jansen Plumbing and Heating is looking for experienced Plumbers and Gas Technicians in the Greater Victoria, BC area to join our team and help serve our expanding customer base.
We Are Currently Seeking
Experienced Journeymen/women Plumbing & Gas Technicians
Plumbing & Gas Technician Apprentice
As an employer, Brent Jansen Plumbing strives to make every employee feel valued. For this reason, we provide comprehensive training, professional development, competitive compensation, extended health benefits, and a variety of opportunities for career development.
Please view our Indeed Page for all available positions and to fill out an application.
Who We Are
Brent Jansen Plumbing and Heating Ltd. is a top-ranked service plumbing and heating company in the Greater Victoria, BC region. Since our founding in 1993, we have established ourselves as one of Victoria's most trusted plumbing and heating companies. We have worked hard to build a solid reputation and strong relationships with our clients and suppliers and take pride in providing our growing base of clientele with the best customer experience possible.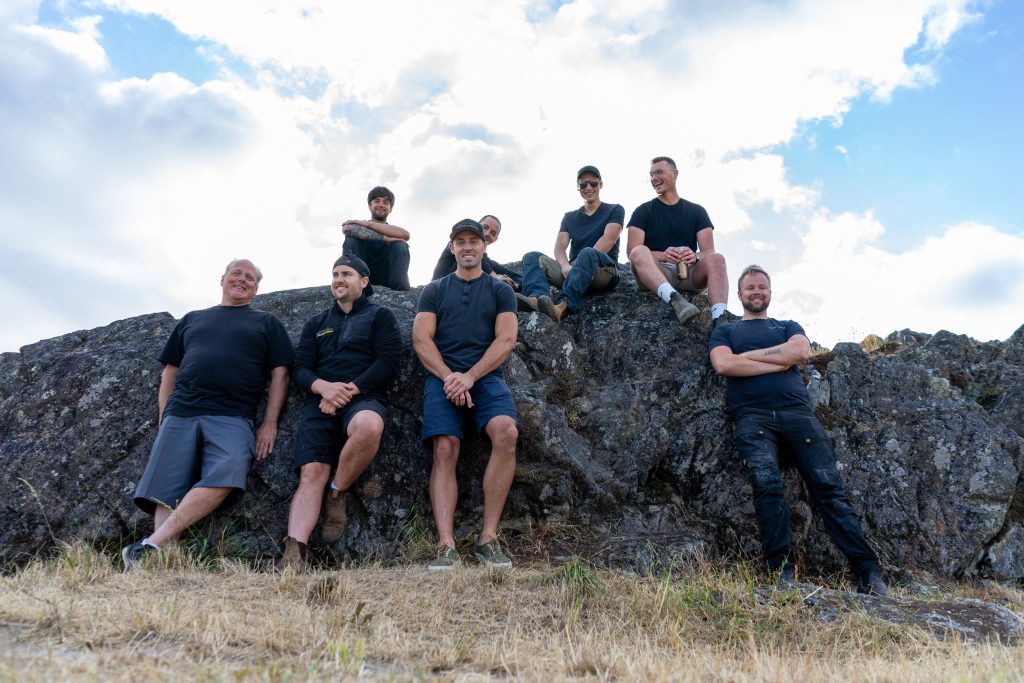 What We Do
We service a variety of clients ranging from large firms to residential customers, and primarily focus on the following types of work:
Annual gas appliance service
Gas appliance rough-in
Commercial boiler service and installation
Back-flow test, replacement, and installation
Camera locating & pipe inspections
Drain cleaning, drain repair, and replacement
Water service & perimeter drain replacement
Jetting services
Commercial tenant improvements
Residential re-pipes
Annual maintenance & more
What We Offer Our Employees
Providing an excellent work environment is one of our top priorities as an employer. We strive to schedule & host regular team-bonding staff events, provide workplace incentives and pride ourselves on our close-knit, family-oriented atmosphere. We believe that our commitment to providing our employees with industry-leading benefits and compensation, along with a positive work environment helps them become better technicians, while also providing for their families and their future.
Job Highlights:
Full-time, permanent
On-call rotation
Competitive Hourly Wages (dependent on experience, subject to adjustment after 3 month review)
All the training you need to be successful, including paid on-the-job training
An excellent benefits package that includes extended health, dental, vision care, and medical benefits.
Life Insurance
A flexible and positive work environment
Tuition reimbursement and ITA apprentice sponsorship
A company vehicle with a fuel card
Company Phone
Routine staff appreciation events, parties, workplace incentives, and bonuses
The ability to work alongside great, knowledgeable people
Work Environment
We are a community-oriented business that gets along well and treats our clients and employees like family. We have company incentives for high-performing staff, monthly company BBQ's in the summer, a Christmas party and other holiday events, plus bonuses to show staff appreciation!
We expect a lot from our technicians, but strive to mix in the fun with the hard work, while still providing professional, reliable, and meticulous service. By providing the best possible conditions for our staff, we help ensure the success of all our employees. This directly leads to high-quality workmanship, satisfied clients, and consistent work for our employees.
Here's Where You Come In
As a Plumbing and Gas Technician at Brent Jansen, you will perform onsite maintenance on a wide array of commercial and residential plumbing and heating systems and equipment, in a variety of settings.
Technicians at our company work with a range of technologies and equipment to diagnose, maintain, and repair equipment according to safety regulations, with a high focus on customer satisfaction.
Our top-of-the-line products and services demand top-of-the-line plumbers who genuinely care about clients, and view the opportunity as a career, not just another job.
Job Requirements
Here's what we're looking for:
Experience with Residential and/or Commercial Plumbing and Gasfitting is an asset;
Journeyman Plumbers and Gas Technicians with Red Seal Certification, or the completion of 4th year Plumbing with ITA;
A thorough understanding of BC plumbing and gas code and standards;
Successful experience in plumbing and/or gas service work;
A valid class 5 Class Driver's License with a clean driver's abstract;
A positive, driven personality with a strong commitment to providing the best possible customer service;
The ability to work effectively and efficiently both independently and in a team environment;
The ability to maintain organization with paperwork and company van.
While we would prefer someone with their ticket(s), we also occasionally have openings for a lower-year plumbing & gas technician apprentice, and will consider the right candidate!
Do you think you'd be a good fit? Reach out to us or submit an Indeed Application if you meet the qualifications above and are looking to further your career and join our team!